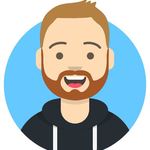 Brian O'Dwyer
Instructional Designer
About

Brian O'Dwyer

My passion is in creation. I love to work on new projects and see them to fruition. I'm most comfortable creating assets, and designing ideas. Whilst I am efficient when working alone, I enjoy guiding a team, there is nothing quite like building the development of people.
Activity
"Hi, I have published a rise course that will not load on apple ipads, returning a variety of errors depending on the browser. ..."
almost 2 years ago

01/09/20 at 5:02 am (UTC)
Activity
"Hi all, After a bit of searching I was unable to find image dimensions for each block component in Rise. To that end, I created this stor..."
over 2 years ago

07/29/19 at 5:48 am (UTC)