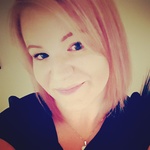 Carlene Barton
eLearning Technologist at
University of Manchester Library, UK
This resource introduces you to what research data is, how it is defined, and how it differs from other information.
How to correctly use search operators in subject databases
Download and adapt the source file here: https://drive.google.com/open?id=0B7bl0m0sLvr6SExLNk1tRlVEOWs
This was a quick entry into Challenge #141. I focused mainly on the look and feel on this one.
These are the resources I work on everyday. I've by no means created them all but theres a few of mine in there...