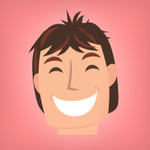 About

Claudio Del Pup

Claudio Del Pup – Professional and personal information Director of Verum Group (2008 – 2011) Montevideo - Buenos Aires • Conducting Verum Group and its four Business Units: Education (multimedia contents), Business Development (Latin America and Europe), Off-shore development (European ...
Activity
"Very interesting solution. Children will be delighted playing and learning about the value of money.!!!"
7 years ago

11/17/14 at 4:24 pm (UTC)
Activity
"Great !!!! Excellent job. I want to see more examples like this. Congrats."
7 years ago

11/17/14 at 2:19 pm (UTC)