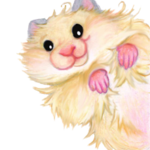 Correy Adams
Instructional Design Specialist
About

Correy Adams

I am an instructional designer and freelance artist. I have my M Ed. in Learning Design. I enjoy bringing the creativity of visual arts and story telling to each instructional design process (esp. scenario-based learning).
Here I demo my instructional design skills for MU Regionals E-Campus. They loved the final product and I got the job!
Challenge #86: Here is an interactive map of my hometown! I hope it inspires you to visit the "419!"
Here you can quickly learn more about me and the design skills I use to create engaging lessons and more!