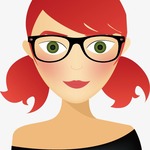 About

Debbie Kropp

Instructional Designer for the Federal Government - Administrative Appeals Tribunal
Activity
"Hi  Ashley, Yes I do have a process block in the course.  However copying the course then removing the process block defeats the point o..."
over 4 years ago

10/25/18 at 5:43 am (UTC)
Activity
"Hi, I also now seem unable to export into PDF from Rise.  It comes up with one blank page."
over 4 years ago

10/22/18 at 11:28 pm (UTC)