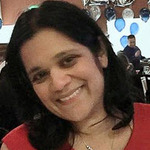 Dyuti Sengupta
Sr Curriculum Designer/Learning Designer at
Guidewire
About

Dyuti Sengupta

I am an enthusiastic and friendly person who loves to talk about learning methods and teaching (or training).
I built this for our company's Diwali party this year. It was made to guide an in-person group game.
Sometimes I write ideas I have....and sometimes I do research and summarize it. It's in my blog!