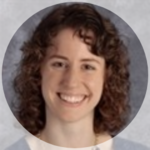 Heather Cole
Junior Instructional Designer at
Designing Digitally
About

Heather Cole

Instructional designer and educator passionate about making learning fun.
Faculty learn to create an online teaching persona to establish a sense of presence in their online courses.
Learners solve problems in role as an astronomer uncovering how parallax, angular size and apparent magnitude work.
A 10-minute, safer, hands-on simulation of the renowned multi-day botany experiment.