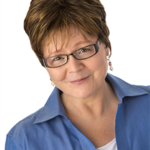 Instructional Designer at
Jackie Van Nice
About

I'm an instructional designer (and proud Articulate Super Hero) who loves e-learning. I blog about my process and what I'm up to. I hope you enjoy my refreshing examples of e-learning goodness.
What's more exciting than having a client discover your e-learning work and track you down to do a project? A success...
As an independent instructional designer, I've benefitted enormously from the Articulate E-Learning Heroes community....