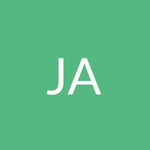 Jessica Andrezze
Sr. Instructional Designer & eLearning Developer at
Tipping Point Media
Activity
"Hi - I have a pulsing button that was created in Adobe Edge and output to HTML5. Ideally I would like to insert this into Storyline so th..."
Activity
"I love Buzzfeed quizzes and love your take on it! Great job!"
Activity
"As per usual, I am fashionably late to my first ELH challenge.. but I didn't want to miss this one! So fun! http://googledrive.com/host/0..."