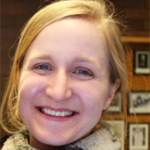 Katie Venit
Instructional Designer
About

Katie Venit

I am an instructional designer and a freelance writer/editor/instructional designer (business, creative, etc)
Activity
"Basically, what I want is for three words to appear one at a time in a ring. The wheel animation doesn't seem to be supported by articula..."
over 12 years ago

06/27/11 at 12:37 pm (UTC)
Activity
"James, so you don't use quizzmaker at all for this? You embed a google form, correct? I'm afraid what I'm looking for is what Brian said ..."
almost 13 years ago

03/11/11 at 8:21 am (UTC)
Activity
"I've been asked to design a course that will ask participants to take quizzes, and then collect the results for us to use as data. There'..."
almost 13 years ago

03/10/11 at 11:18 am (UTC)