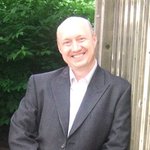 Kevin Brake
Private at
eLearningShow.com
About

Kevin Brake

Built my first LMS using ASP in 2000 and enjoy using all of the amazing development tools. It is great to see how far the eLearning Industry has come and where it is going.
Activity
"Nice job."
almost 4 years ago

12/19/17 at 6:50 pm (UTC)
Activity
"Nice post, I enjoyed it."
4 years ago

10/17/17 at 5:27 pm (UTC)
Activity
"I think it should work fine if you produce the output as HTML5. My two cents. Be sure to turn off the Use Articulate Mobile Player for ..."
over 5 years ago

07/12/16 at 5:03 pm (UTC)