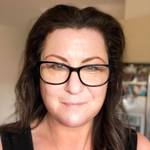 Louise Smith
Lead learning designer at
Learning designer
About

Louise Smith

Supporting employees to do their jobs well through eLearning and training solutions.
This explained the learning journey for students when formative and summative assessment are used correctly
This was created using the Cathy Moore technique of action planning.
This example was used for a healthcare client. Its based on a comic strip look. They wanted a lighthearted message so we
We have created Porters five forces in the style of heavy metal. Bang your heads and enjoy!
The conscious competence model is something that educators refer to a lot in training. We have created an online versio
Here is an innovative way of including interactive tabs within an online resource
Here is an online form that your tradies can quickly punch in details and will calculate the risk on your site.