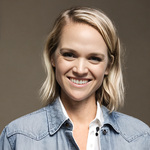 Madison McCartney
Customer Engagement Manager at
Articulate
About

Madison McCartney

My ELH Articles: https://community.articulate.com/series/madison-s-articles/ LinkedIn: https://www.linkedin.com/in/madisonmccartney/
Activity
"Glad to hear it worked, Dave! Also, I noticed that your email signature came through when you replied via email. You can remove tha..."
3 months ago

01/04/21 at 2:00 pm (UTC)
Activity
"Thanks for chiming in, Ned! Dave - I figured I'd share some resources on how to set-up Drag and Drop interactions in Stor..."
4 months ago

12/22/20 at 2:44 pm (UTC)
Activity
"Hi Amy! I'm sure other folks will chime in, but thought I'd share this older, similar discussion in case there's anything ..."
4 months ago

12/21/20 at 8:13 pm (UTC)