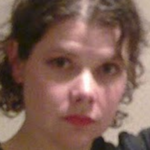 About

Maire Smith

Maire is an instructional designer, writer, and editor with a broad range of experience in educational and technical publishing. She has used Articulate for two years, building e-learning modules and module templates, and providing coaching support for other Wavelength staff and for staff fro...
Activity
"This is excellent, thanks. I've found it frustrating that I didn't have a way to do this in Articulate, and now I do. (It seems so obviou..."
over 10 years ago

01/25/12 at 1:12 pm (UTC)
Activity
"Thanks -- both for the reminder about reducing total text and for the ideas! I like your idea, Elton Machholz, too. One other thi..."
over 10 years ago

01/25/12 at 1:09 pm (UTC)