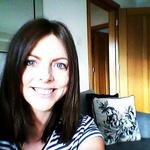 Pauline Mitchell
Pauline Mitchell at
House of Fraser
About

Pauline Mitchell

Learning Designer - started my articulate journey Nov '15.
Activity
"Just worked it out!! 'Pause timeline of base layer' :)"
over 3 years ago

08/09/16 at 6:57 pm (UTC)
Activity
"Tim, Thanks for sharing a great piece of work. The timer has really helped me with a current project. One thing and I hope I'm not to..."
over 3 years ago

08/08/16 at 3:27 pm (UTC)