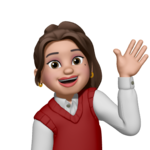 Sharon Keung
Instructional Designer & e-Learning Developer
About

Sharon Keung

https://www.linkedin.com/in/sharonkeunghl
A mini-game on Hong Kong Slangs. You can choose to play with the glossary as learner support. Have fun!
Any Thai food lovers here? See if you can guess the name of these Thai dishes! Bon Appétit!
This example made use of text variables in customising bookmarking and showing learners their progress in the course.
Learn how to stay productive and motivated while working from home in this course.