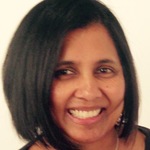 Sharon Page
Senior Learning Consultant at
Prime Therapeutics
About

Sharon Page

Storyline is helping me make all my narrative dreams come true!
Activity
"An interactive timeline in the form of the rings of a backyard tree measure a childhood."
11 months ago

09/03/19 at 3:37 pm (UTC)
Activity
"A built-in Articulate character provides visceral feedback in this scenario for defusing a tense situation."
11 months ago

09/03/19 at 3:35 pm (UTC)