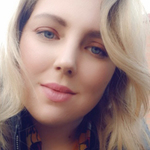 About

Stephanie Finn

Relatively new to the eLearning design business. Looking to expand my knowledge and skills and I'm always looking for new people to connect with so please don't hesitate to get in touch! LinkedIn: www.linkedin.com/in/stephanielauraroberts
This week's challenge asked course designers to share creative ideas for sharing facts, figures, and other related info.
Interactive example that explain the ADDIE model and how it's used in e-learning.
This week's challenge asked course designers to redesign a government ethics training course.
Science introduction task of navigating certain areas of the body and uncovering information about these areas.
Challenge is based on how to engage learners. I chose an interaction where students can pick their answers/information.
Challenge based on the random number variable, I based mine off getting change from a £5 note.
Challenge based on Instructional Design Quizzes and Learning Activities mine was created based on bloom's taxonomy