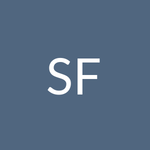 Steve Fricke, MBA, MS-ICT, PMP
Senior Instructional Designer, eLearning Developer, Tech Writer/Editor at
Illinois Pro Services, LLC
About

Steve Fricke, MBA, MS-ICT, PMP

I bring over 20 years' experience in training and documentation. My specialty is eLearning development, most often using Articulate products. Illinois Pro Services, LLC (my company) provides the highest quality customized eLearning development, technical writing/editing, and consulting services.
This mLearning sample walks a learner through the basics of proper email usage.
Product knowledge and knowing where to find information is critical to providing good customer service.
This is a Rise course showing the difference between the original VW Microbus and its modern electrical successor.
This course explains sustainable behaviors in a sales context, namely, employing the Adoption Model to drive sales.
This interactive course, built in Articulate 360, provides key takeaways regarding pharma compliance and best practices.
This Studio 360 course provides a basic overview of information security.
Scenario-based training created in Articulate 360, with a video at the beginning created using VideoScribe.