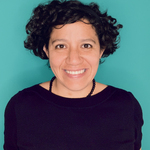 Teresa Moreno
Learning Experience Designer and interactive Storyteller at
learningdesignerin.com
About

Teresa Moreno

I create interactive and intelligent learning experiences using compelling storytelling and amazing visual design.
A short story that helps remote managers give coach their team members with actionable feedback.
"Speak to Succeed" is a scenario-based learning experience that helps non-native English speakers to overcome their fear
A scenario-based experience that helps employees debate toward problem resolution.