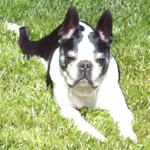 About

Tom DiCrecchio

About Me - I've been developing presentations/courses for almost 30 years. My development philosophy for every course is to create both a user-friendly and designer-friendly experience. In closing, don't just create a course. Make it better than the last one you created.
Activity
"Minor adjust to game, set the answers to Shrink text on Overflow (I had it set to not autofit)"
over 1 year ago

07/15/20 at 1:58 pm (UTC)
Activity
"You are very welcome"
over 1 year ago

07/15/20 at 1:51 pm (UTC)