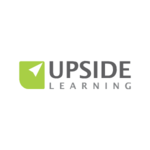 Upside Learning
Upside Learning Solutions Pvt. Ltd.
About

Upside Learning

Upside Learning is a leader in Custom eLearning Development, Learning Management Systems, and Mobile Learning Solutions.
Here's a two-fer: look at the innovative use of some standard templates AND learn to boost your productivity!
Working with people from around the world? See some really interesting ways to understand others better.