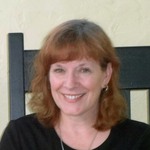 About

Yvonne Leklou

Over 11 years tech support and 9 years teaching, and a few years tech writing/editing and developing eLearning. I am working with Articulate Storyline and love its intuitive nature.
Transparent Echo Technique to create cover E-Learning Heroes Challenge #147 Accordion style 1280 Leklou
This is a storyboard for an intro lesson on the Native Americans prior to arrival of European explorers for 5th graders
a simple drag and drop word sort of count and non-count for my adult ESOL students
Challenge #19: Screencasts and Software Simulations in Online Training - demo of a website for my ESOL students
Objective: create an interactive soundboard. Solution: created a quick soundboard for my ESOL Students
Objective: Design an interactive graphic to show relative sizes for a series of airplanes.
Objective: Using the source files provided, create a clean, flat, medical design theme. Try to w
For this e-learning training, I was given the design and components and I build it using Articulate Storyline 1.