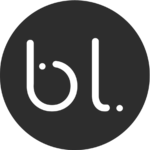 About

bylittle learning

We specialize in working with eLearning teams to support their development needs. We aim to merge good learning experiences with good visual design, so we position ourselves as experts in levels 1, 2, and 3. LinkedIn: linkedin.com/company/bylittle
As part of Your Mentor for Any Employee, we provided strategies for career advancement.
Our goal was to introduce the AI world and the impact it can have on eLearning.
We equipped caregivers with the knowledge and skills to give care to individuals with dementia.
The learner will understand how sleep works and the benefits of having a good night's sleep.
Our goal was to help organizations build an inclusive culture in their workplace.
Get to know about aircraft, pilot, and flight operations regulations.
We partnered with Uturn to address highway safety on Oregon roads and driver behaviors.