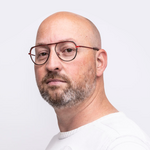 About

Jeff is a Senior e-learning specialist working in Global L&D for AkzoNobel, with 20+ years of experience in e-learning and multimedia. He runs his own e-learning company, he's an Articulate Super Hero, initiator and co-organizer of the annual Dutch Articulate User Days, a Beta tester at Articulat...
One thing I've learned over the years in project work is that content translation is usually underestimated. In fact,...
Articulate Replay is a great tool to record screencasts such as how-to video's, video lectures, and webinars. In a r...