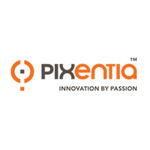 About

Pixentia Team

Phone: +1 903 306 2430 +91 866 2437577 E-Mail: info@pixentia.com

USA 1333, Corporate Dr, Suite # 112, IRVING, ,USA.
Activity
"This compelling dashboard makes it easy to explore data that's interesting to you. Just choose the year you'd like to explore and then wa..."
over 5 years ago

02/15/17 at 12:32 am (UTC)
Activity
"Click on vibrant bands of color to reveal facts and figures on the impact of e-learning in this infographic."
over 6 years ago

02/11/16 at 6:34 pm (UTC)
Activity
"Check out this interactive New Seven Wonders of the World map to see how you can tap into your learners' inner explorers."
over 6 years ago

09/10/15 at 6:10 pm (UTC)