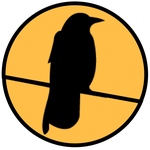 About

Andrew Hill

Custom elearning designer. Focus on management and professional skills.
Activity
"the drag and click the left arrow trick worked :) "
8 months ago

09/22/21 at 1:05 pm (UTC)
Activity
"Adding in my vote - this feature needs to be in since Flash is no longer supported"
9 months ago

08/16/21 at 12:14 pm (UTC)
Activity
"For anyone on this tread in the 2020s, you can go to media library, click on 'Video' and then click 'import' in the upper right. Sel..."
9 months ago

08/16/21 at 12:01 pm (UTC)