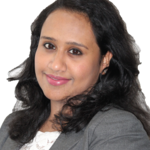 Anuradha Gopu
Instructional Designer (Self-employed) at
Edamend Learning
About

Anuradha Gopu

Hi there! I am a freelance Instructional Designer from Toronto, Canada. I love working with Storyline and Rise, and like all of you, enjoy creating the best learning experiences possible for my clients. Feel free to contact me if you feel we could benefit from each other professionally! :)
For this challenge, I created a simple button kit using all elements within Storyline itself.
This module presents a short trivia quiz on Valentine's Day. Finish the quiz to view your greeting!
This module shows a simple custom menu template that helps users switch between 4 different sections of a module.
This sample uses a slider and 4 checkboxes to show how smoking increases the risk of certain diseases in men and women.
This short sample familiarizes you with different types of gym equipment.
This simple interaction uses the cut-out of a window to take you places!