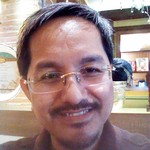 Caesar Aycocho
Elearning Specialist at
Caesar Aycocho & Associates
About

Caesar Aycocho

Since retiring from business, I am doing consultancy work for companies who are looking to get their feet wet with elearning and those looking to augment their existing elearning team or access expert advice. My elearning experience spans more than 14 years of developing bespoke elearning modu...
Activity
"Hi,  I am also experiencing some 'problems' with Update 7 in using variables and states. I am having trouble in getting the trigger to ..."
over 5 years ago

11/23/14 at 3:30 pm (UTC)
Activity
"Very engaging and easy to follow. Excellent work!"
over 5 years ago

11/19/14 at 1:12 am (UTC)