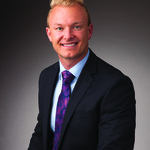 Cody Broderick
Managing Director at
inWHATLANGUAGE
About

Cody Broderick

I am passionate about my friends, family, and making a positive difference in my community. I also love anything related to technology and language advancement, which is why I love my job. I hope to find new ways to eliminate barriers for global communication.
Activity
"Julie, hi. My name is Cody Broderick. I am the Founder & CEO at inWhatLanguage. We specialize in exactly what you describe and are di..."
3 years ago

12/05/18 at 12:56 am (UTC)
Activity
"Normal 0 false false false oNotPromoteQF /> EN-US X-NONE X-NONE ..."
almost 11 years ago

03/16/11 at 9:38 am (UTC)