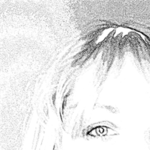 denise lowe
Instructional Design Specialist at
my-e-design
About

denise lowe

Talented design specialist with over 10 years experience.
Activity
"Thanks Kevin and Josh.  I have a Surface Pro and I made some changes in Storyline 2 properties/compatibility and then used the settings y..."
6 years ago

11/07/17 at 4:41 pm (UTC)
Activity
"Hello In ComplianceWire you need to go to the 'Training' section and here you will see an option to 'Add training'.  After you select th..."
over 8 years ago

05/15/15 at 10:32 am (UTC)
Activity
"I am currently experiencing problems trying to publish (LMS SCORM 1.2).  I am publishing to a local drive, I have shortened the title, id..."
over 8 years ago

05/15/15 at 10:19 am (UTC)