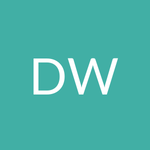 Activity
"Building on this, is there a way to change the subject line? Currently, the email subject defaults to the name of the course.  I have tr..."
2 years ago

03/12/19 at 8:48 pm (UTC)
Activity
"For consideration -- Many corporations have security policies which prevent parallels/boot camp from being utilized. I have a PC for the ..."
over 2 years ago

12/19/18 at 10:14 pm (UTC)