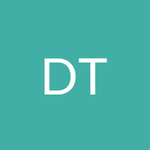 I am creating a course in Presenter '13. There are several quizzes scattered throughout the course. I would like to h...
I'm creating a "matching/dropdown menu" quiz item. I have two questions: How can I get all of the possible respons...
We are creating a course in Storyline that has several URLs embedded in the course for users to click at various poin...
We're creating a software training module. At one point, as a proof of performance, we'd like the user to take a scre...
We are creating content in Storyline (Update 8: 1412.921) and publishing it to SCORM 1.2 for use in the Oracle's Tale...
We are setting the course to track completion by slide views. Is it possible for a final slide to come up that tells ...