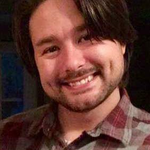 Eric Rowland
Learning Designer at
Paychex
About

Eric Rowland

K12 Teacher turned Instructional Designer - Love Learning and using Articulate as my medium!
is hiring an eLearning Designer / Learning Designer (Multiple Locations Available in Description) - Rochester, NY
This shows a pre-test that determines a user path to info. Also added another layer of custom feedback.