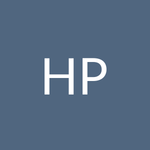 Heather Peppy
Course Developer at
Rogers Communications Inc.
About

Heather Peppy

I'm just a gal in Canada who is passionate about E-Learning. I believe that we've only scratched the surface of what is truly possible to deliver in a virtual environment. I'm eager to sharpen my Storyline skills to deliver interactive, professional, polished and impressive courses in Storyline! My goal is to make you say "WOW"!
The slider can be a neat way to show the before and after visuals of your content.
Tables can help to organize information, especially for comparison!
If you need an image to fill some of the empty space on your slide, how about using the same image twice?
Even the most simplest concepts could be more fun in an e-Learning module.
You can add depth and a new perspective to your course by zooming in on an image.
If our food could talk - it might have a thing or too to tell us!
My first challenge! Using video in a course is new for me. This sample is simple, quick and for all the animal lovers!