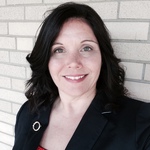 Jennifer Sader
Learning Designer
About

Jennifer Sader

I love the creative side of eLearning and enjoy tackling new challenges. I have experience in higher education as faculty and as an IT administrator, as well as corporate and nonprofit work. Follow me on twitter @jensader
YouTube video of TED talk delivered at the Way Public Library in March 2016
This challenge required a makeover of a supplied match game template. I based mine on the Pantone Colors of the Year.
This was a design challenge. I used one of my triathlon medals as the inspiration for this slide.
For this challenge, I created an interactive menu for a hipster gastropub.
I used my own photos and design to showcase the two Pantone Colors of 2016.
Created in response to a challenge on the E-Learning Heroes site using some characters created by a community member.
Rendering created with PowerPoint shapes to be used as a backdrop for an Articulate Storyline 2 safety course.