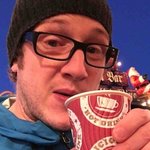 John Brindle
eLearning Facilitator at
Phoenix Medical Supplies
About

John Brindle

John has worked in eLearning for the University of Liverpool and Phoenix Medical Supplies. He has a background in classroom teaching and web and multimedia design. Please note that any opinions expressed here are my own, personal opinions and not those of Phoenix Medical Supplies.
Activity
"This is great, some solid examples. I'm currently working on micro-elearning projects with a view to supporting Pharmacy Managers. Th..."
6 years ago

08/30/16 at 3:00 pm (UTC)
Activity
"Hi Brian, I was browsing for this myself and found the following on the tin can api website https://tincanapi.com/bookmarklet/ I..."
over 6 years ago

08/03/16 at 2:34 pm (UTC)