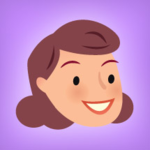 Kathi Coutinho
Agency Quality and Administration Coordinator at
Wheaton World Wide Moving
About

Kathi Coutinho

Spent nine years doing training and development for a non-profit volunteer organization. Started at Wheaton in July 2012; finally jumping on the e-learning bandwagon. Dazzled at how much technology has progressed since my ancient and venerable Heathkit H89, programming in BASIC and LOGO....
Activity
"One of my users in another state is having an unusual issue. He completed two modules of the six in a Storyline course several week..."
almost 7 years ago

12/19/13 at 1:01 pm (UTC)
Activity
"Hi everybody, I need help with a fly-in object please.  I'm trying to create a simple animation for wrong answers for an online course on..."
over 7 years ago

07/23/13 at 12:28 pm (UTC)