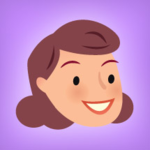 Kathi Coutinho
Agency Quality and Administration Coordinator at
Wheaton World Wide Moving
About

Kathi Coutinho

Spent nine years doing training and development for a non-profit volunteer organization. Started at Wheaton in July 2012; finally jumping on the e-learning bandwagon. Dazzled at how much technology has progressed since my ancient and venerable Heathkit H89, programming in BASIC and LOGO....
Activity
"Ack.  Ok, that was a brain-cramp moment.  I was trying to decide the best format to publish the files to post them here.  And NOW it dawn..."
over 6 years ago

07/24/13 at 1:45 pm (UTC)
Activity
"I'm a BIG FAN of user-directed timing, rather than animation timings   I did something like this, but not with speech "bubbles," just or..."
over 6 years ago

06/04/13 at 9:11 am (UTC)
Activity
"Could you change the transparency of the piece of paper, so the coin is partially visible through it while the paper is being dragged?  T..."
almost 7 years ago

04/02/13 at 6:53 am (UTC)