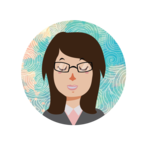 Laurel Malialis
Instructional Designer at
City of Calgary
About

Laurel Malialis

Developing elearning for over 6 years in both academic and corporate environments.
Activity
"Does anyone know of any companies who sell elearning courses already developed which you could purchase, tweak as needed in Articulate an..."
over 5 years ago

12/12/16 at 9:17 pm (UTC)
Activity
"Hi! I'm hoping someone can help me figure out how to get around an issue I'm having. I have a dress up game where the user needs to sele..."
almost 7 years ago

07/09/15 at 5:06 pm (UTC)