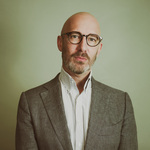 Michael Wright
Managing Partner, Talent Acquisition at
GroupM
About

Michael Wright

Nah, maybe later.
You'll be needing a login for this as it's not Public. PASSWORD: Groupm
If you want to learn about the advances in VR and AR tech and stay up to date, try this!
Aimed at people who have to write job descriptions or advertisements who care about who applies.
This course is mostly aimed at recruiters and people in the Talent/HR business.
Writing is important for recruiters.. and this course is aimed at them. But there's something interesting for everyone.
Aimed at people who already have some recruiting experience.
We all have habits we'd love to break. Click on this one to get some valuable tips on how to do just that.