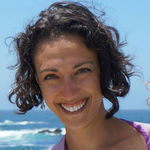 Nadia Zaid
Instructional Designer & eLearning Developer at
Learner Outcome Design
Activity
"I just came across this demo and would like to check it out but the link is inactive. I'm wondering if the creator would be willing to re..."
over 3 years ago

04/11/20 at 1:51 pm (UTC)
Activity
"Ooooh! That sounds like a wonderful solution! I was just about to post that I found a solution and if anyone wanted the scoop to reach ou..."
almost 6 years ago

02/07/18 at 6:47 pm (UTC)
Activity
"Nicole, thank you so much for this wonderful template! I'm wondering if you have any tips on allowing the learner to re-do the game if..."
almost 6 years ago

02/06/18 at 8:08 pm (UTC)