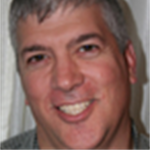 Phil Corriveau
eLearning Technologies Manager
About

Phil Corriveau

elearning designer, technical writer, and narrator--while playing a Flash developer on the side. When not working or playing dad, I like to play soccer, record original rock music...and steal lyrics from my 9-year-old son ;)
Activity
"@John: There are many great mics out there. As you can see/hear from the samples, we can argue for weeks on which is best :) But one "..."
over 11 years ago

05/05/11 at 8:24 pm (UTC)
Activity
"Thanks for putting this together David. Some very impressive recordings and a terrific array of mics to choose from! One thing to consi..."
almost 12 years ago

02/24/11 at 1:17 pm (UTC)