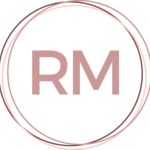 Rosaria Marraffino
Rosaria Marraffino Learning and Communication
About

Rosaria Marraffino

During my bachelor degree in Astronomy, a Masters in Science Communication, and a 4-years experience as a science journalist and Instructional designer at CERN, I acquired interest and expertise in communication, training and education, and new learning methods and tools.
I am Italian, my boyfriend is French. I speak French, he doesn't speak Italian. I'm helping him out this way...
You find yourself trapped into a secret chamber inside an Egyptian temple. Find clues and solve puzzles to escape!
Recycling is one of the best ways for us to have a positive impact on our planet. Learn how to do it properly!
Chances are, you've been eating this Italian recipe wrong your entire life! But don't you worry, I got you covered!