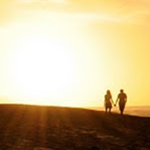 Sammy Hwang
Senior Instructional Developer at
UT health science
About

Sammy Hwang

I am glad to see the existence of a good online community and have a chance to meet good people through online. Should I put my real picture or the current one is OK? I don't know.
Activity
"Hi Keith, I just saw your portfolio. This is somewhat similar to what I am looking for. Could you share your work flow? Can you create a ..."
over 5 years ago

04/29/15 at 6:06 pm (UTC)
Activity
"This is the great tutorial. Everyone who would like to use Articulate for their e-learning course should watch this tutorial first. By th..."
over 9 years ago

05/05/11 at 8:13 am (UTC)
Activity
"If you want to create a mindmap through online for free, here is the web site. Just FYI. http://www.text2mindmap.com/"
almost 10 years ago

04/24/11 at 12:04 pm (UTC)