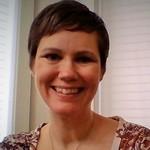 Shelley Owens Schaal
Instructional Designer/ eLearning Specialist at
Schaal Consulting
About

Shelley Owens Schaal

I am an Instructional Designer with over 15 years of experience in documentation, Instructional Design and Curriculum Design. I can take information and architect it in a way that makes it easy to understand and navigate. Whether on the web or in print, strategic or tactical, I can solidify requirem
Client sample of game theme used to reinforce user knowledge of location of resource material.
Client sample taking users through the documentation required to accompany Journal Entry requests.
Client sample that uses a simulated dial interaction in S2 to take the user through different desired behaviours.
A game designed for my client that allows users to apply code of conduct within the framework of a fun scenario.