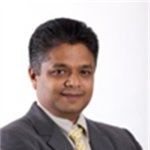 Shyam (Sam) Cholayil
Lecturer at
Curtin University
About

Shyam (Sam) Cholayil

Been in the industry for a long time before moving to academia. Currently a lecturer in Management but also have my own training company which was focusing on soft skills training. Now, I am in the process of creating an online mentoring and e-learning site to help students succeed in the workpla...
Activity
"Hi folks, If I need to convert courses which are only on powerpoint now (soft skills courses), how could I convert them to e-learning mod..."
over 7 years ago

11/02/13 at 8:41 am (UTC)
Activity
"Good day folks, My name is Sam and I am a complete newbie to e-learning. I have been doing face to face soft skills training and would no..."
over 7 years ago

11/02/13 at 8:08 am (UTC)