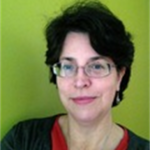 Stacey Cash
Documentation and Training Specialist at
WestRock
About

Stacey Cash

After many years of writing mostly technical manuals, I'm concentrating on instructional design with an emphasis on e-learning. I'm looking forward to learning much on the E-Learning Heroes community.
Activity
"I love your design!  I can see using this when I teach my daughter (we currently homeschool).  It's more fun than a standard quiz!"
5 years ago

11/18/16 at 5:42 pm (UTC)
Activity
"I certainly would like to see some example, too!"
almost 6 years ago

02/04/16 at 4:58 pm (UTC)