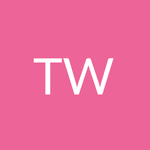 There White
Elearning Developer, Mgr, and Voice Over Talent
About

There White

Storyline, Articulate, et al. Developer and Voice-over talent... Character and narrator voices...yet add making new courses and updating older courses from previous or ancient, obsolete software...and finding fixes to make those course updates to work in a LMS. There's also the other side - composer, singer, musician, published "short-short story" author, playwright, actress, (performance) poet, animation and video creator...oh yes...was a Elearning training instructor and helpdesk analyst. The fun of making courses is multi-fold...to make your clients happy with something fun, interesting and memorable in a good way...and the development. Truthfully, it's always fun. :-)
Activity
"Hi, Currently, we don't have a translate or language preference., though— in current content, we have at least three languages that..."
almost 3 years ago

10/17/19 at 2:27 am (UTC)
Activity
"Awesome work. Very fun! Glad you thought of it!"
over 8 years ago

02/27/14 at 5:34 pm (UTC)
Activity
"Like this approach :;)"
over 8 years ago

02/27/14 at 5:29 pm (UTC)