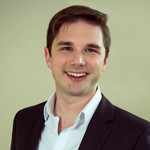 Tyler Goodison
Instructional Design Adventurer at
Mr.
About

Tyler Goodison

I'm brand new to the world of elearning. I anticipate a great and daring journey through this new land. "Just remember what ol' Jack Burton does when the earth quakes, poison arrows fall from the sky and the pillars of Heaven shake. Yeah, Jack Burton just looks that big old storm right in...
Activity
"A module for challenge #114, zooming and magnifying an image."
almost 7 years ago

02/04/16 at 3:01 pm (UTC)
Activity
"For Challenge #112 I used 56 of my RetroTy youtube videos (RetroTy.com) and put them into an interactive television set."
almost 7 years ago

01/15/16 at 1:37 pm (UTC)
Activity
"Custom made Star Wars original trilogy trading cards need to be sorted before Georgie's mama uses them for kindling."
almost 7 years ago

12/31/15 at 10:10 pm (UTC)